Thank you for joining us for Staff Technology Day 2023!
Your energy and enthusiasm for learning about IT made the day a success. Below are links to our presenters' PowerPoint slides.
Cyber Safety & Security
You Can Wear Your Hat(s) in the Cloud(s)
Laurie Neal, Information Security
Inclusion by Design
Create an Inclusive and Accessible Experience
Karen Skudlarek, IT Accessibility
Chris Cerrigione, Web Design
Microsoft Teams
Add Teams to Your Team for Enhanced Collaboration
Dan Jakubiak, Technology Support Center
Microsoft Forms
Making Data Collection Quick and Easy
Joshua Z. Jones, Identity & Access Management
It's a Trip
How to Make Returning From Travel Easier With the Concur Mobile App
Brett Paulson & Bryon Moore, Financial Systems
Microsoft 365
A Guide to Calendaring and Scheduling
Meera Nair, Identity & Access Management
The Life of Brian
Tools to Keep the Typical UConn Employee Cyber Safe
Dustin Kirkpatrick, Information Security
What is Staff Technology Day?
Explore and expand how you use technology at UConn.
Every day, new applications and features emerge that change how we work. Embrace these updates, and technology can be your greatest ally in the workplace.
That's why Information Technology Services, in partnership with the Office of the Provost and Office of the Vice President for Information Technology, created a professional development opportunity for all UConn staff. At the conference-style event, IT professionals offer workshops and presentations about available tools, services, and support. Staff are also available in the sessions and at the resource fair to answer your IT questions.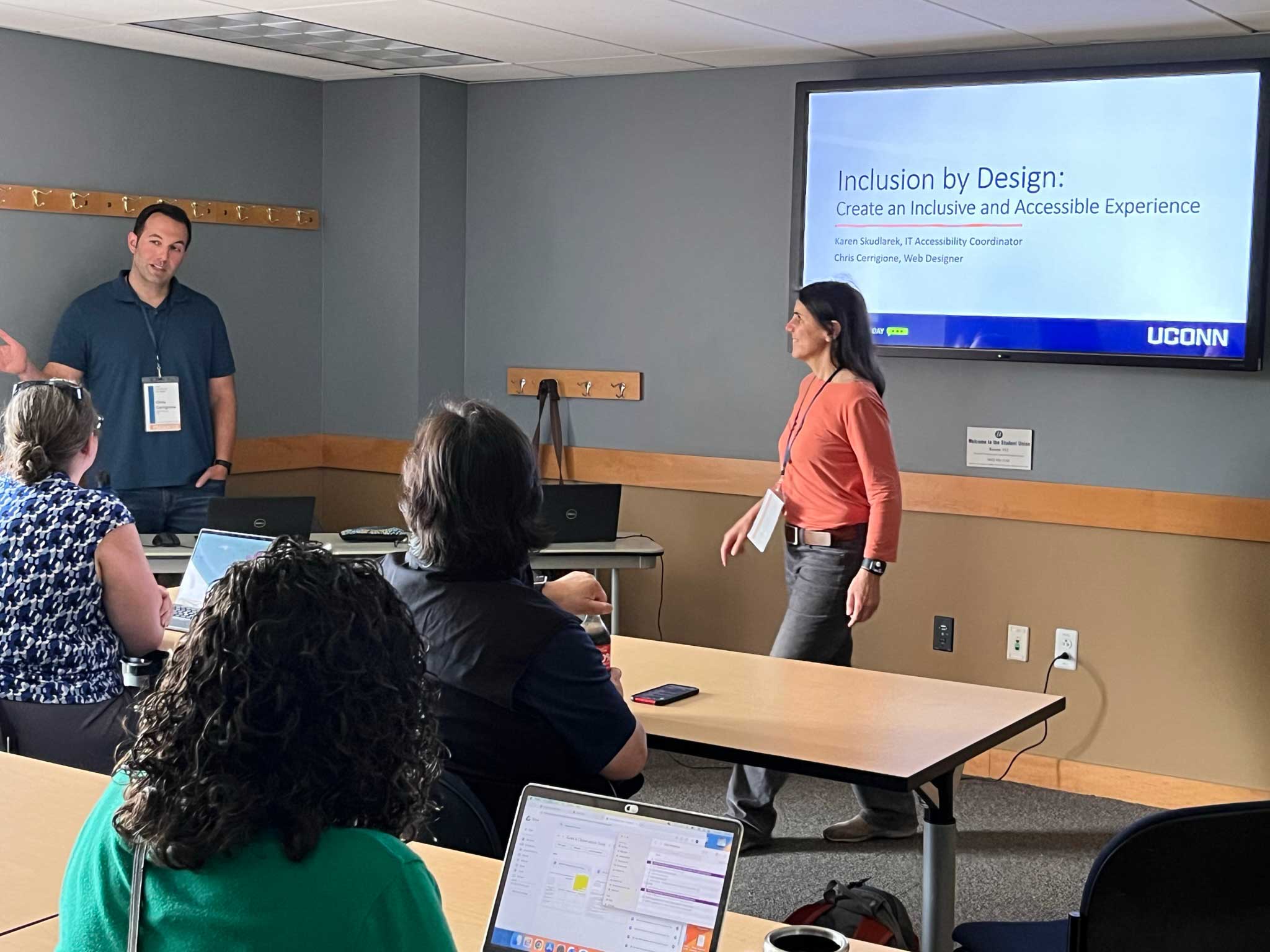 Contact Us
We strive to host inclusive, accessible events that enable all individuals to engage fully.  If you require accommodations or have any questions about the event, please contact ITS Events at ITSEvents@uconn.edu.